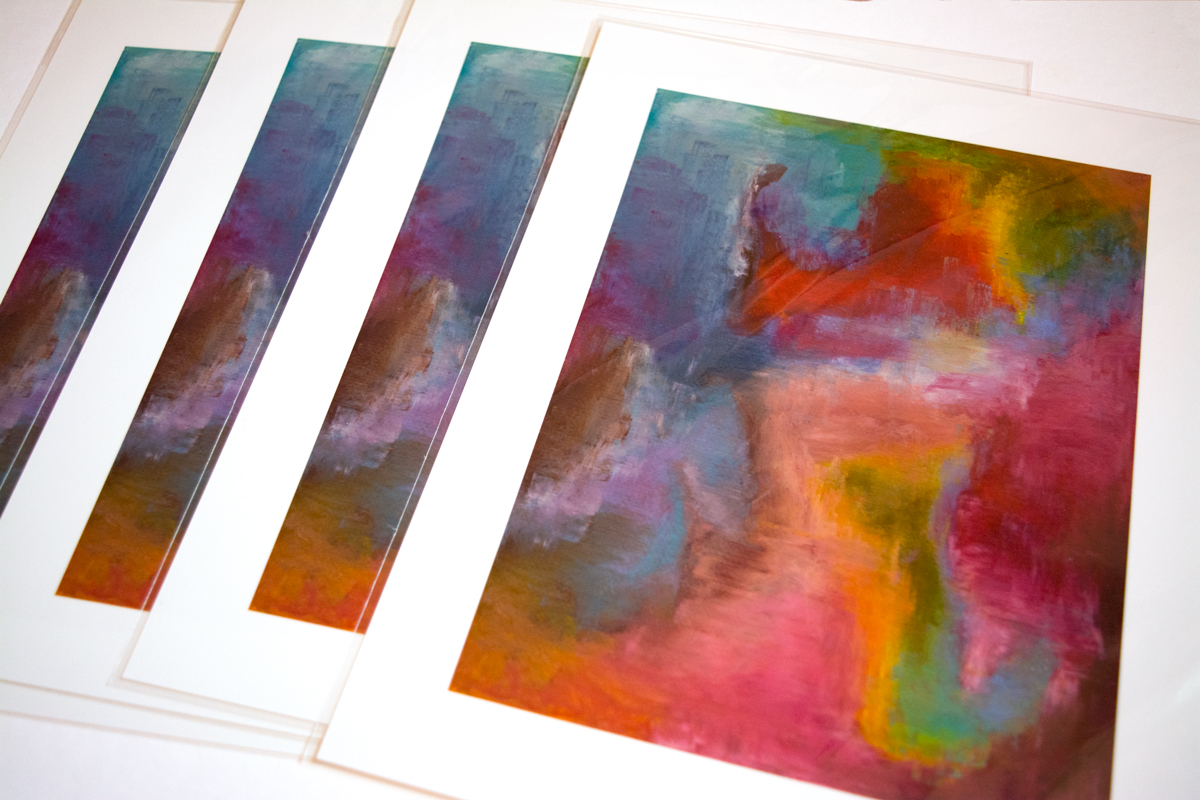 Compartmental-ization
Fine Art Print
‣ Size: 10 x 8 inches
This dynamic piece is printed on real photographic paper that is developed through the traditional process. This results in vividly rendered colors that do the original abstract painting every justice.
Lustre Photographic Print
Real photographic paper was developed through the traditional process to make this print. This resulted in a beautiful printed image with brilliant colors. This type of print resists fingerprints and lessens glare when displayed behind glass. The colors pop and you can see the artist's pastel crayon marks just as they are in the original.
The Original
The original artwork that the print is based on was created with the finest oil pastels on the market. This medium is rich and blends smoothly. The top quality pigments allowed for brilliant hues in the final piece and therefore in these prints.
Details
The art print sent to you will not include the watermark you may observe in the photograph. The print will be packaged carefully in a crystal clear archival sleeve and sent flat. The artwork measures 8 inches by 6 inches with a 1 inch white border for a total size of 10 inches by 8 inches.