Own An Urban Melting Heart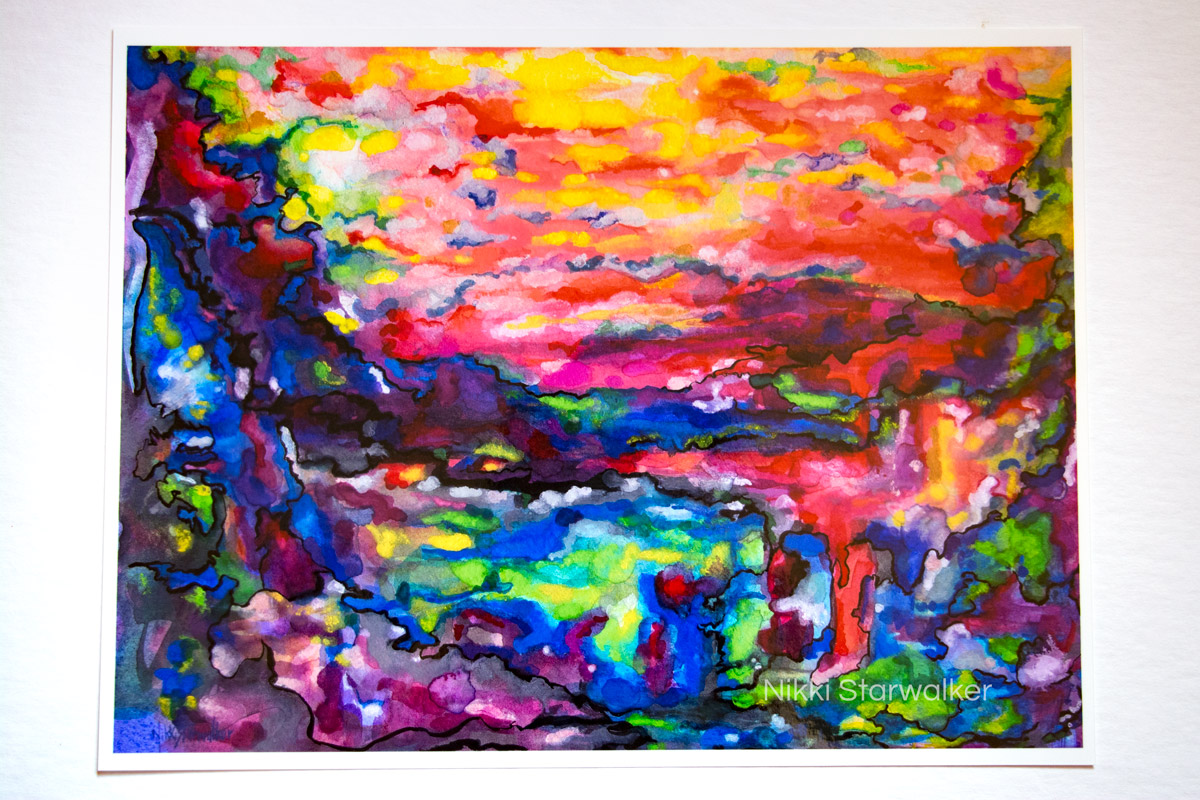 Own An Urban Melting Heart
Fine Art Print
‣ Size: 9 x 12 inches
This dramatic print is dripping with color. It has seems to have it's own energy and life just like your favorite city.
Glossy Photographic Print
Real photographic paper was developed through the traditional process to make this print. This process resulted in colors that are wonderfully vibrant. The details from the original mixed media painting were beautifully preserved.
The Original
The original artwork was created with watercolor, art crayons and ink. Own An Urban Melting Heart is about the love that a city-dweller can have for their chosen stomping grounds. Each city has its own energy and unique personality. It's not easy to live in a big city but it can be fun to get to know all of it's hidden places. This painting seems to drip with vibrant color and will capture your attention hopefully reminding you of your favorite place to live.
Details
The print sent to you will not include the watermark shown in the photograph. Your new print will be carefully packaged in a crystal clear archival sleeve and sent flat. You'll also receive a tracking number for your added convenience.